Off-Page Optimization:
Off-Page Optimization is a technique of Optimizing a website using different types of techniques. It is the work/process outside of your website, to increase the domain authority of a website by getting links (link-building) from other websites.
–>The important off-page ranking factor is backlinks pointing to your website. It's useful to get backlinks from high authority websites in the search engine.
Backlinks:
Backlinks are also called inbound links. Getting links from outside Domains.
Backlinks make a big impact on the prominence of a website in search engine results.

Getting backlinks is an essential component of Off-page SEO. The process of getting those links called as link-building.
3 Important Guidelines while doing link-building
Quality is Important than Quantity

Generate links from different IP's and Domains

Always get links from high-quality sites with good PR, PA, DA
3 types of link buildings:
One Way link-building:
One Way link-building is the process of getting a link from another website without giving a link to that website. It works as follows ie; website "B" is getting a link from the website "A". 

Two Way link-building (Reciprocal link-building):
Two Way link-building is also called as Reciprocal link-building. It works as follows website "A" gives a link to Website "B" and Website "B" gives a link to Website "A" (Link Exchanging).
Three-Way link-building:
Here Website A gives a link to Website B and Website B gives a link to Website C and Website C gives a link to Website A.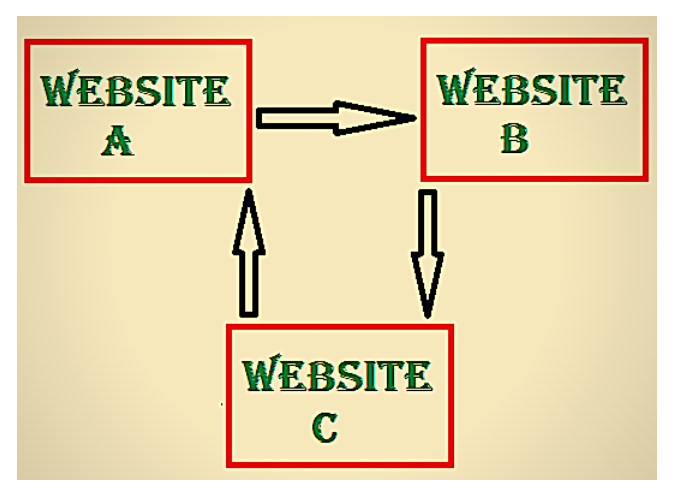 Off-Page Optimization Factors:
Forum Discussions

Blog Posting

Video Sharing

Press Release

Question and Answers

Classifieds

Business Listing
While doing off-page SEO, you need to check Do-follow and No-follow links
No-follow links:
No-follow links are the links that do not count as a point in favor of the page, does not increase the PageRank. They are the links that only bring referral traffic to your website/webpage.
Some examples of the No-follow links are comments, Facebook posts, Twitter posts, Sharing URL…
Those links look like
<a href="http://www.digitalabhyasaSEO.com" rel="no follow">DigitalabhyasaSEO</a>
Do-follow links:
Do-follow links are exactly opposite to the No-follow links. By doing off-page SEO with Do-follow websites like article submissions, directory submissions., you will get high authority backlinks and as well as referral traffic to your site.
Those links look like
<a href="http://www.digitalabhyasa.com">Digitalabhyasa</a>