Email is dead? I wouldn't say the opposite: if a consumer wants to give his or her email address to the marketer at the time that every marketer wants, it already matters to the consumer by default. According to Wordstream, for example, 73% of millennials favor email as their primary communication channel with companies. So it's worth taking email marketing seriously, it will deliver results.
So what should you consider when email marketing? I have gathered a bunch of tips on the topic. Following these will improve your chances of success. 
The Goal of Email Marketing
Think about a clear goal for each message. This is quite essential: if you do not understand exactly what the message is about, the reader of the message is unlikely to understand it. Want to collect a lead? Newsletter subscribers? Make Sales? Guide the customer through their purchase path? Raise awareness? Whenever you interact with a customer, think about what they are aiming for each time. Website builders can also help you provide a simple email marketing tool to grow your business, so you can also check about different website builders in classywebsitebuilders.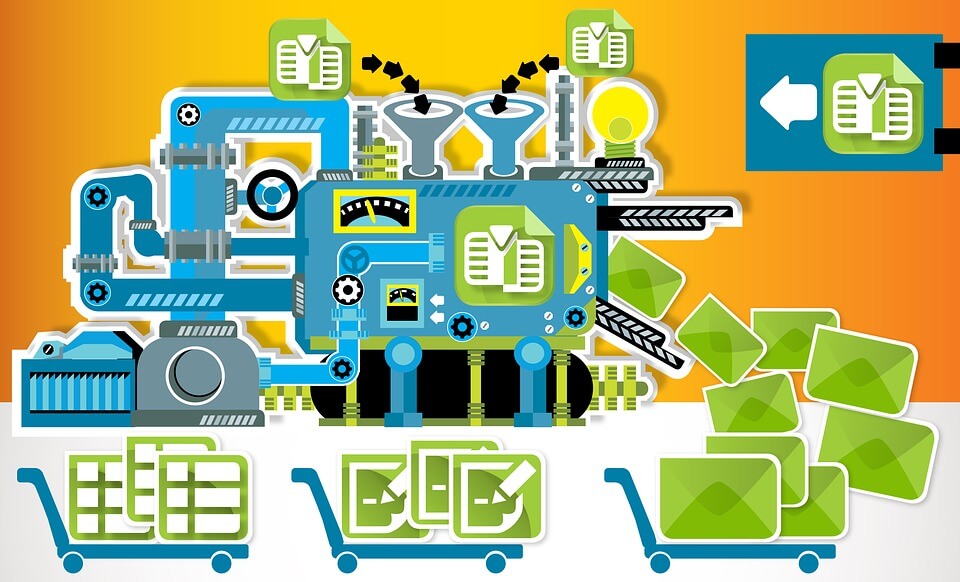 Transparency and honesty are all 
Ensure transparency in all communications. Tell your email marketing offers to your customers and deliver what you promise. Transparency and honesty are basic assumptions of marketing.

Don't spam. The GDPR will influence this in the future, through legislation. However, spamming may also contain messages that comply with this setting. Always make it clear that you are the sender of the message and what you want to say this time.

It is good practice to ensure that the customer is responsible for receiving messages in a separate message when the customer starts. However, you do nothing with those contacts who do not want the messages originally, so doing so also improves the quality of the customer registry and refines the analytics.

Keep the number of messages reasonable. There is no need to communicate every day.

Make it easy for your customers to respond to messages, and make sure you get in touch across all channels with ease.

Some customers want to unsubscribe. That's the spirit of the game, and getting it done is nothing. So make it easy to get off the list.
What Kind Of Emails Should I Send To My Clients?
Good reasons to connect with your customers and message topics include:
Welcome emails when you start a customer relationship or sign up for a client program.

Thank you for post-purchase messages and post-purchase follow-up messages.

Knowledge of upcoming sales and events in advance is a great service to loyal customers.

Offers, preferably on products of interest to the customer.

Surveys give a lot to the marketer and can be a sign of customer referral. It is also worth considering whether answering could yield something.

Other useful additional information the customer may need, for example, regarding the product purchased.

Other customer-friendly content in general. For example, if a customer has purchased a swimming pool, think about all the situations the customer may encounter with the pool.

Messages based on customer behavior that brings value to the customer. For example, additional content, offering new products based on purchases, etc.
The Style Above All Else
Do not be boring. Don't shoot anymore. You can get rid of it, but email marketing is not a modern art form, but a clear interaction with your customers. Keep that in mind, but talk to your customers in an interesting and inspiring tone.

Personalize your messages. Use the customer name. Create buyer personalities based on your segments, and shape your communication based on what you speak to. Talk to the customer about relevant issues. Take advantage of time, for example, and the customer's geographic location.

Keep communication simple. Ensure good readability and visibility with good construction.

Focus on visual and linguistic appearance. Hold on to the quality and note that the tone of voice is heard. Design the images and the size of the links and buttons carefully. For example, you can place Call-to-Action right at the beginning of a message so you don't have to scroll through the entire message if you don't want to. Don't circulate a single message, and don't use too much rich media or video, so you'll be aware of mobile users.
Proofread And Test Messages Always Before Sending!
Then all you have to do is the measure and optimize your communications constantly and react to your findings and results. Remember that email marketing does not have to be an attempt at direct marketing at every turn, but also the goal is to build and nurture a customer relationship.
So focus on communicating with the customer rather than yourself, creating lasting and profitable customer relationships.