Digital Abhyasa is a complete digital marketing tutorial for beginners to advanced level. It contains all digital Marketing trends like
Digital Marketing Trends On:
On-page and Off-page optimization

Social Media Marketing

Link-building

Tools

Google Adwords

Google Analytics

Affiliate Marketing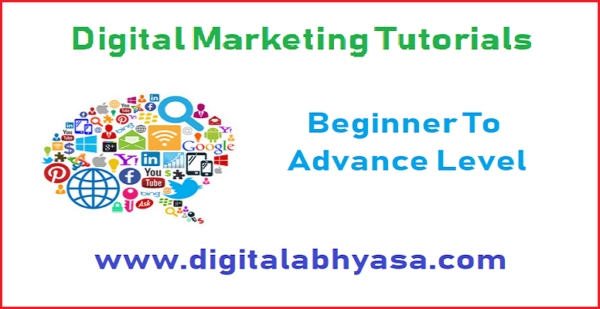 I am working in SEO field for last 3 years and I'm an expert in it. I have good knowledge in Digital Marketing, Website development using WordPress. I am always here to help people who are looking to learn about digital marketing.
Our site is useful for the user to learn Digital marketing simple and easy way. You can learn Google latest algorithms, Google Analytics, SEO… Total information on this website is unique.
If you want to contact me, visit our contact page.