What is Google Analytics?
Google Analytics is a free Web analytics application that provides statistics, basic analysis of user interaction with the website for search engine optimization (SEO) 
Google is providing the service of Google Analytics for website Owners and it is used for the website owners to analyze the Visitors of their website.
Google analytics have multiple tools to track the behavior of your website in Online.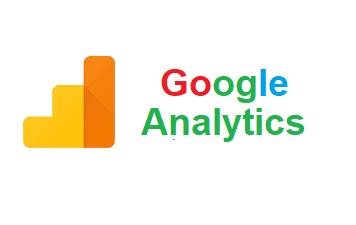 How do I set up a Google Analytics account?
Create or sign in Google Analytics account with your Gmail account, then add
Account Name

Website Name

Site URL

Industry Category [ex: news, entertainment, education, healthcare, business…]

Reporting Time zone
After selecting all the required fields, click on Get Tracking ID.
You can copy that Google Analytics Tracking code and paste that code in the Header section of your website.
Example:
<Head>
Google analytics code
</Head>
Important Google Analytics elements are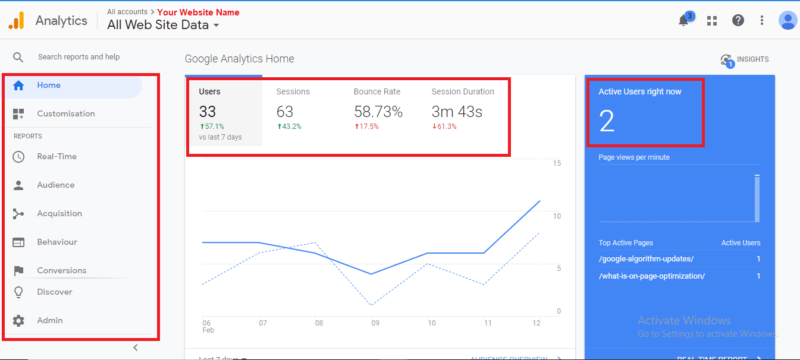 Customization
Here, we can get the reports of
Custom Report: This field contains Filters, views of only one particular website.

Saved Reports: Here you can get all the saved reports information.

Custom Alerts: Here you will get report Alerts.
Real-time
Here you can track the present/live audiences on your website.

You can get the Location (country, city), traffic sources, content, events, and conversions of your website.
Audiences
You can track all the reports of your website audiences like
users (new and returning),
Sessions,
Number of sessions per visitor,
Page views,
Page sessions,
Average session
Duration,
Bounce rate.
You can monitor your users from where they are coming from like
The country, city and track the device type like desktop, mobile, laptop etc. you can also track the browser like Chrome, Firefox, internet explorer etc.
Acquisition
Here you can get the report like, the user came to your website with
Direct/organic search,

Medium (Google, Bing…)

Referrals,

Search console,

Social Sources.
Behavior
Site content (all pages, content drill down, landing pages, exit pages)


Website speed (page timings, speed suggestions, user timings)

Site search
Conversions
Goals (goal URL, reverse goal path, funnel visualization, goal flow)

E-commerce

Multi-channel Funnels

Attribution
Like above you can track all the reports of your website using Google Analytics.